Vendron
®

Cube (smart vending retrofit)

Silkron's patent-pending Vendron Cube is an interface board to be bundled with Vendroid Box, to enable the vending operators with rapid and cost-effective retrofit of smart vending capabilities on to their existing conventional or old vending machines and to turn them into touch screen vending machines

Vendron Cube bundled with Vendroid Box can be easily configured with various sizes of touch display, payment devices and other peripherals.
---
Technical Specification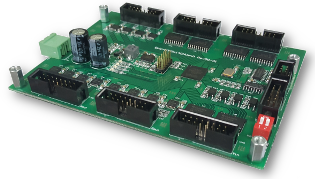 Vending Machine Interfaces
- Support most conventional or old vending machines of push button or keypad selection type
- Additional inputs and outputs for other switches and sensory inputs
Optional Payment Option
Cash & Cashless Payment, Loyalty Card, Reward Points, Mobile wallet, Identity Validation
Dimension
140 x 107 x 15 mm
---
---
Please get in touch with us to know more about our Vendron Cube and how it can assist you in retrofitting your conventional or old vending machines into smart vending machines.
Note:
Silkron reserves the right to make changes to the specifications without prior notice.
All pictures shown are for illustration purpose only. Actual product may vary due to different specification or product enhancement.
*Other names and brands may be claimed as the property of others.